As part of our lab's agreement with Toyota to lease their Human Support Robot (HSR), we have to showcase our research and participate in the Domestic Standard Platform League in Robocup@Home. All teams in the DSPL have the same HSR. Teams must qualify across 3 stages with each stage having its own challenges and qualifications. My role was to complete the Speech & Person Recognition task in the first stage and design the speech module that can be used by other robot components. (See my other post on Dialogflow & Google TTS).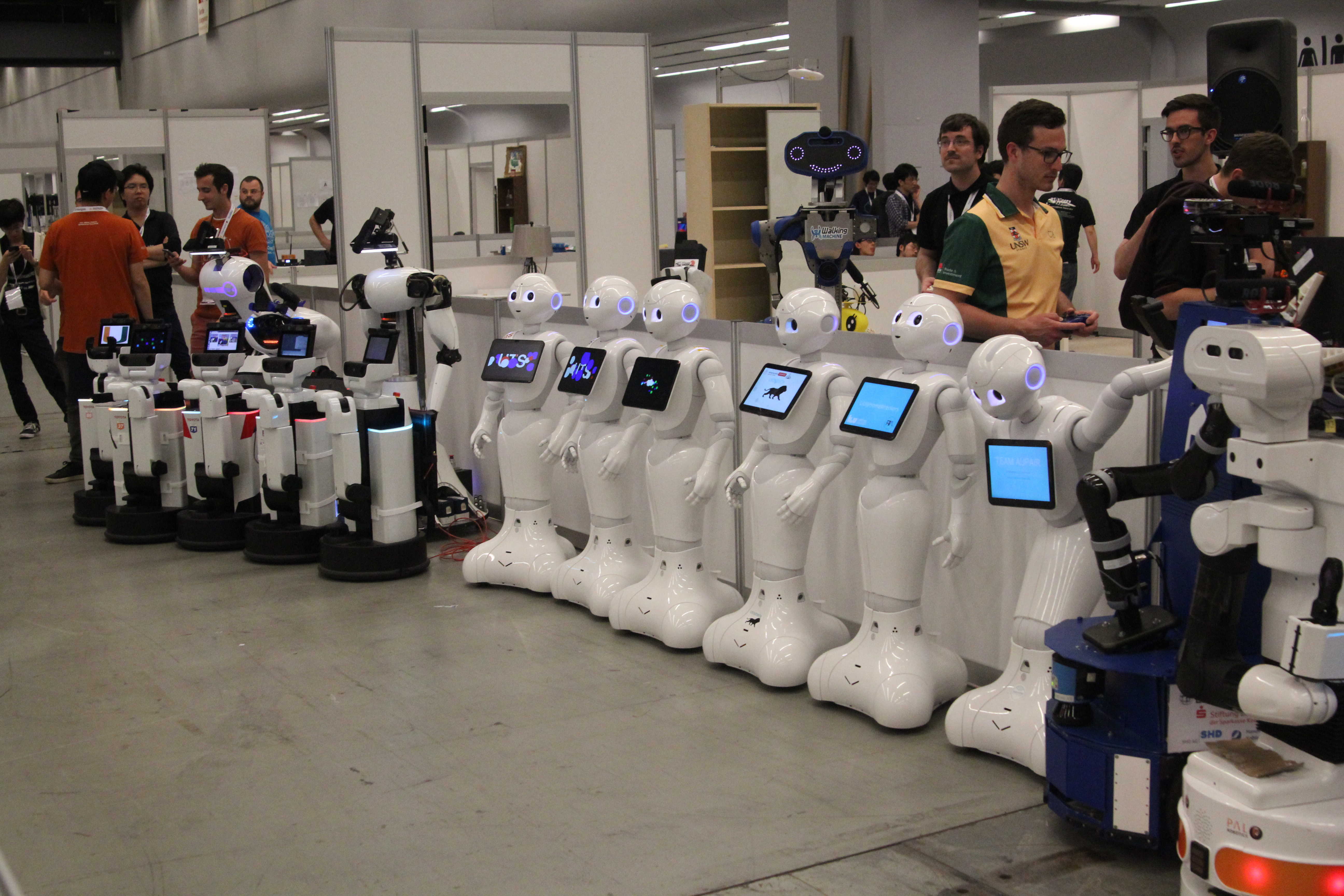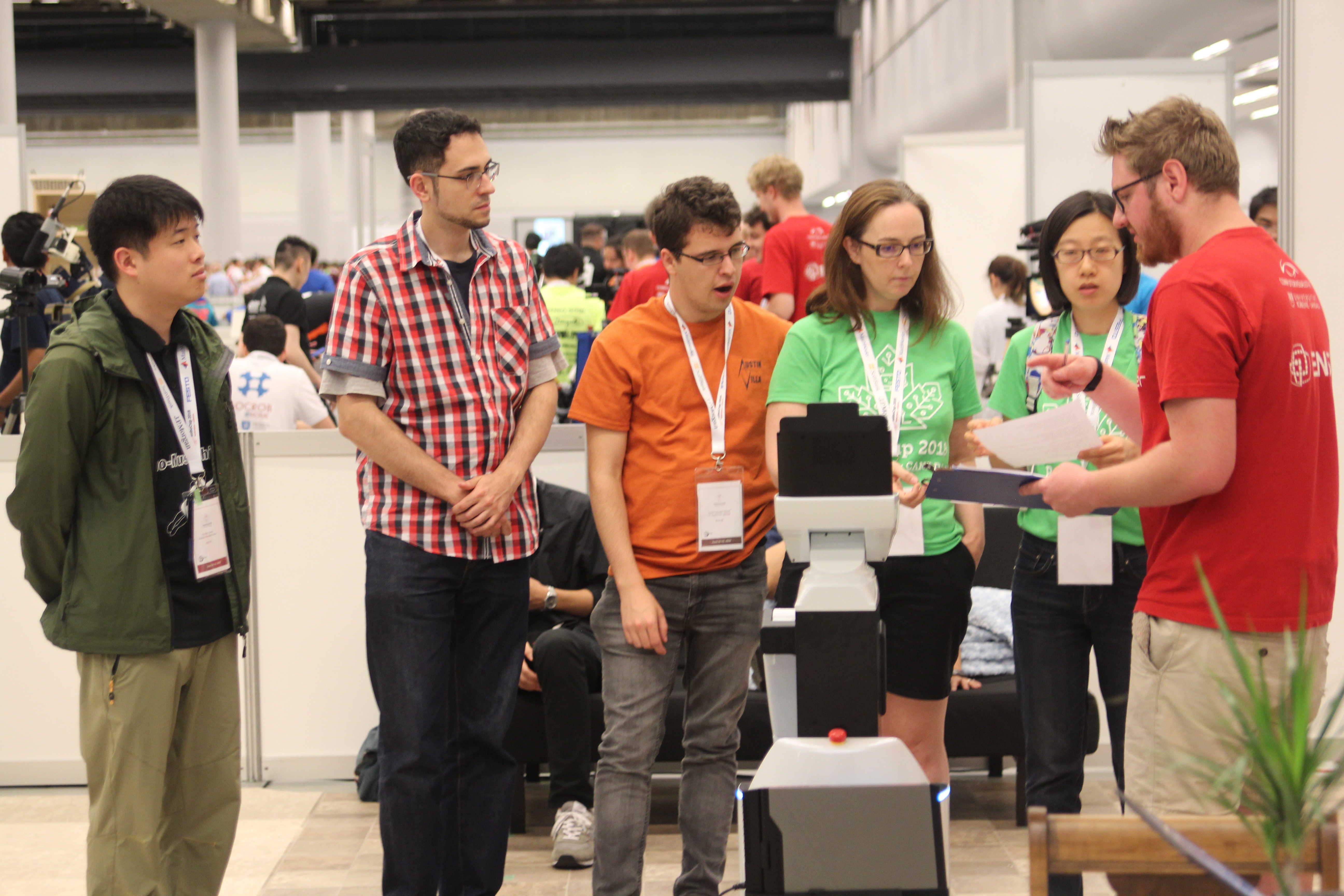 Speech & Person Recognition Task
Despite rigorous testing prior to the competition, the robot was unaoble to answer most of the questions even though it had the capacity to. This was due to 1. the operators' heavy accents, 2. environment noise, and 3. no sound localization. I say sound localization because our robot is equipped with a microphone array but we did not have time to create sound localization software.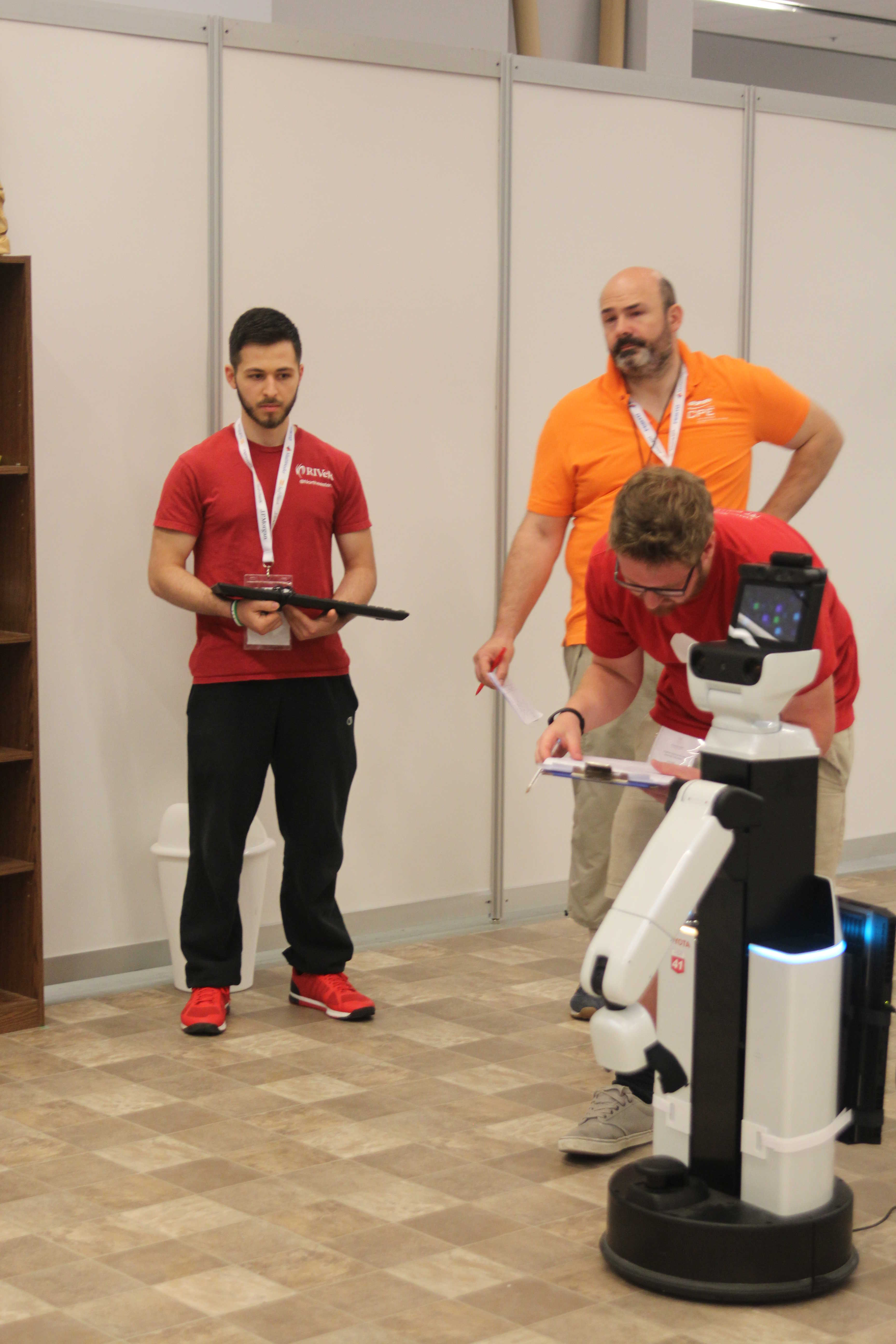 Main operator asking HSR initial questions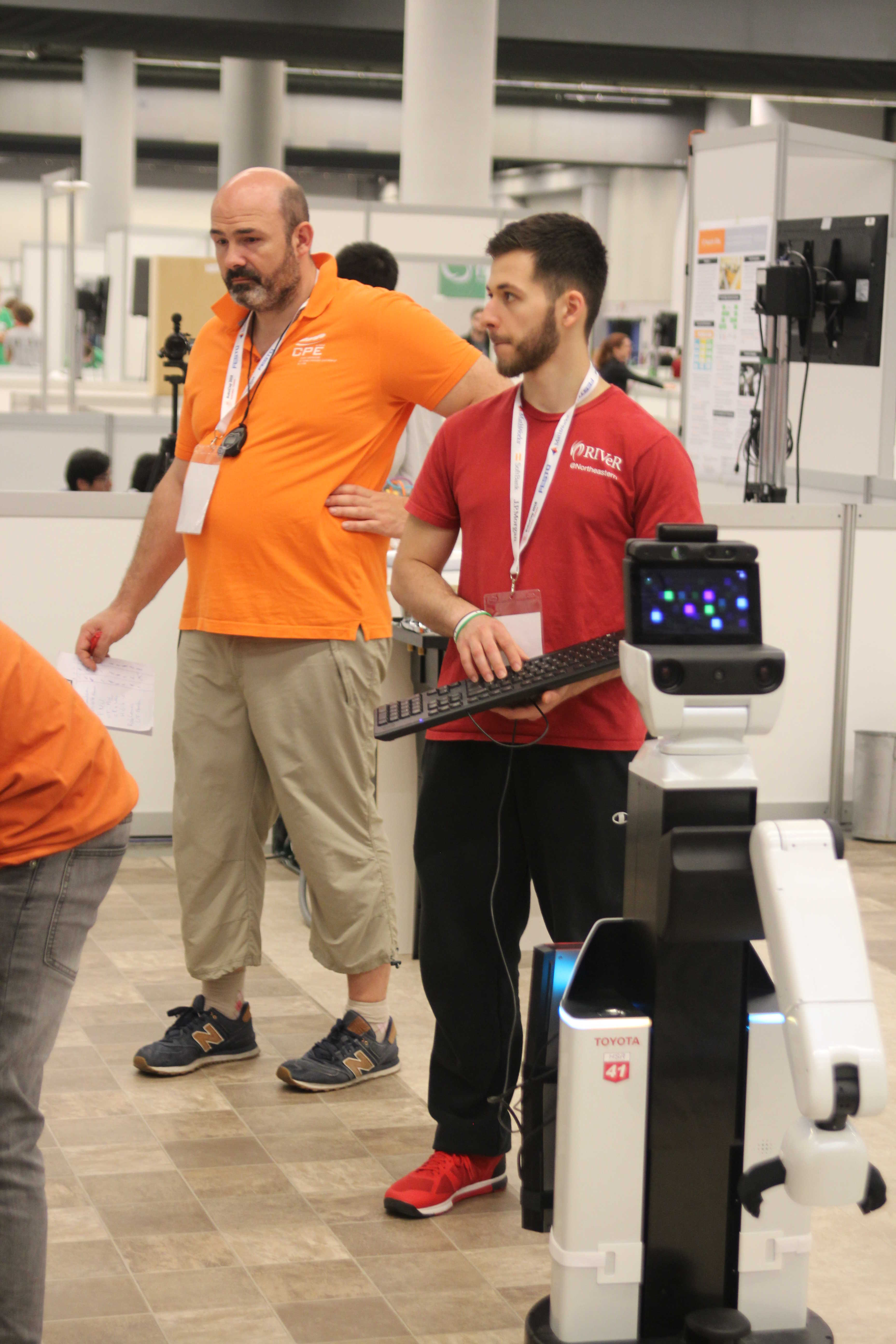 Main operator asking HSR initial questions
Our team - Team Northeastern - was able to get 4th place out of 9 despite being the smallest team and having competed only once. Special thanks to my teammates Tarik Kelestemur and Naoki Yokoyama!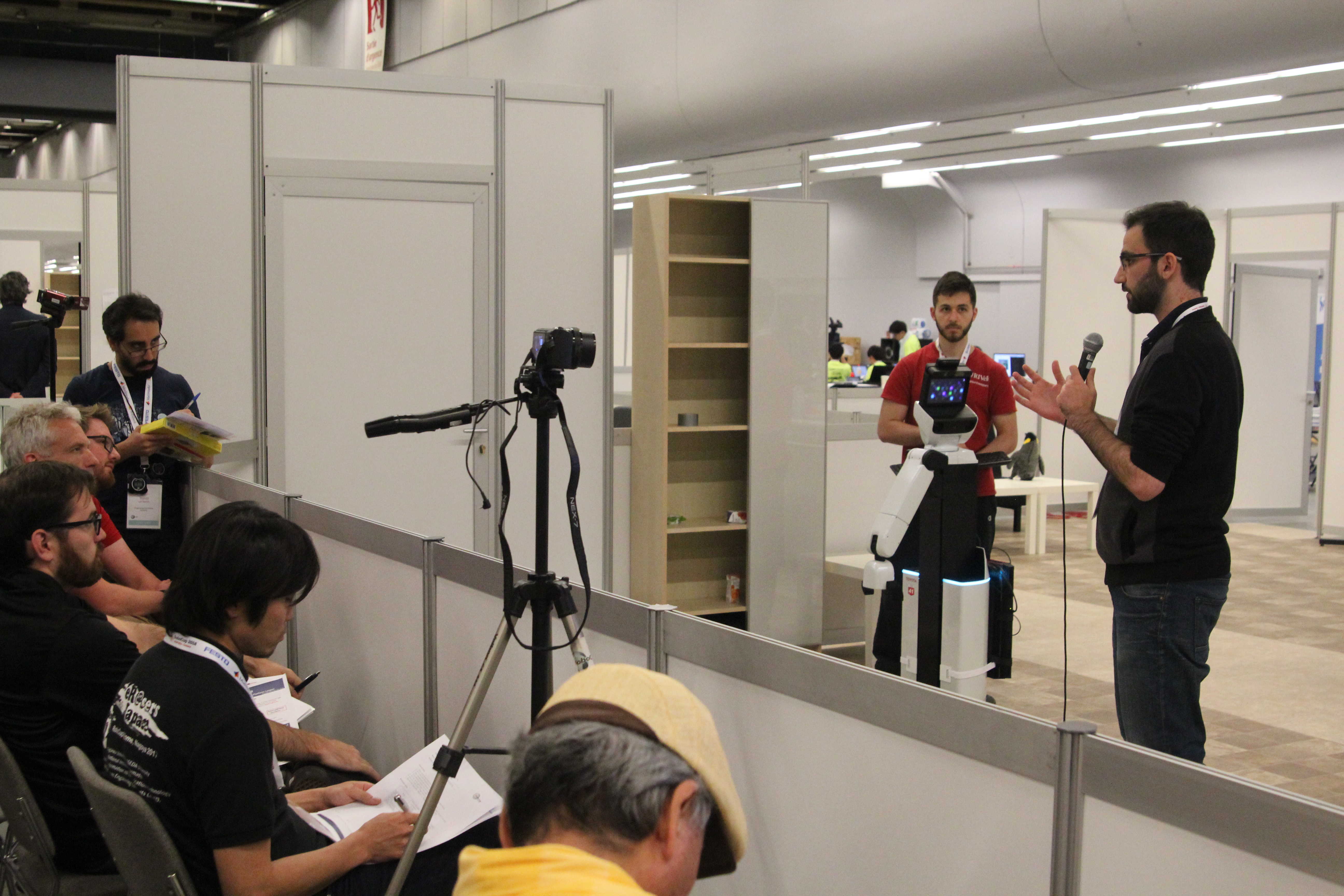 Tarik demonstrating his on-the-fly grasping technique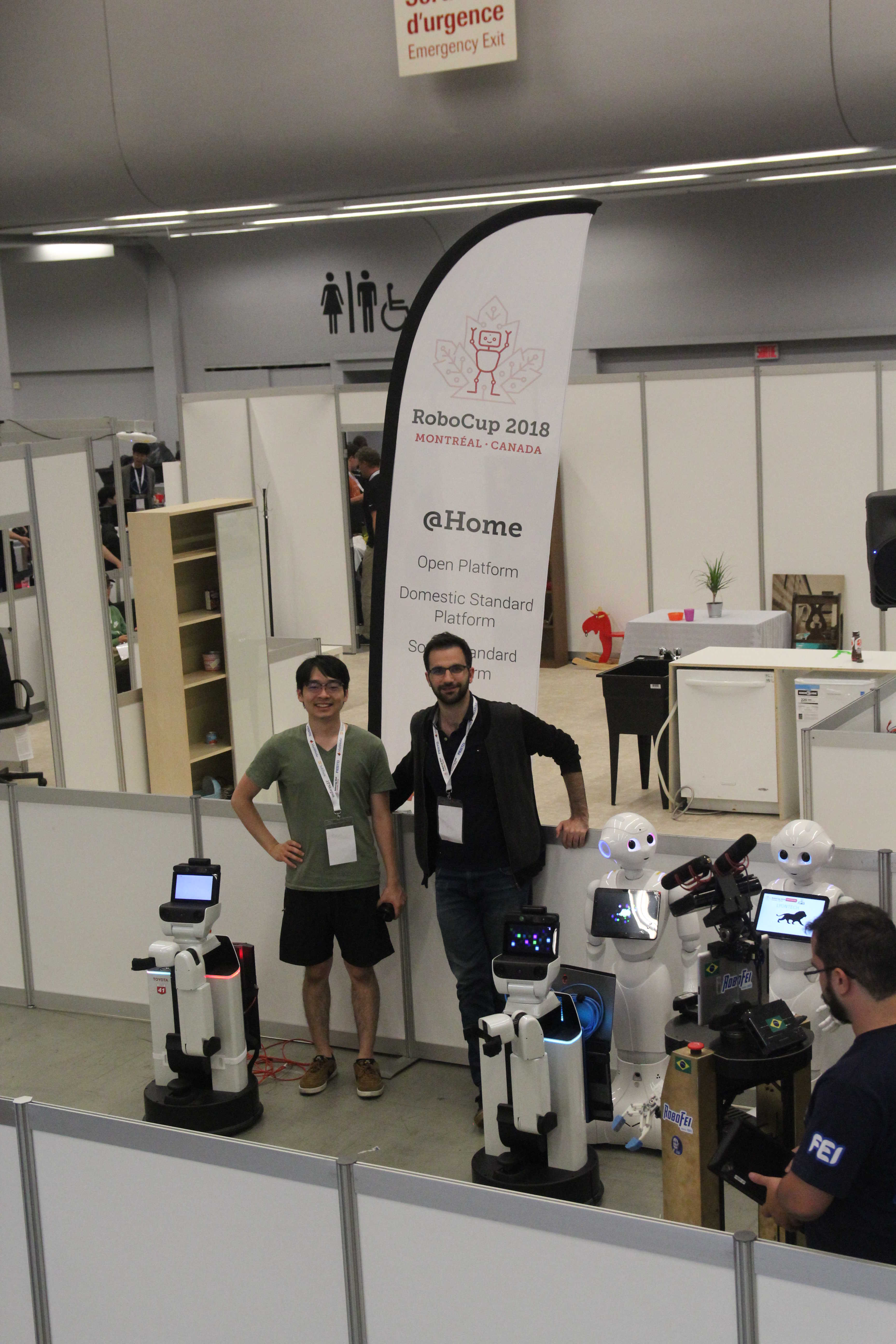 Naoki and Tarik (LR) posing for a group photo
Qualification Video